I have bipolar disorder and PTSD.
Often times family and friends do not understand or get overwhelmed dealing with my mood changes. At these times an online support group comes in handy.
My go to online support group is depressionforums.org.
The Depression Forums is a depression and mental health social community support group. It has forums on mental health issues including topics on medication.
I take part in several forum topics including:
bipolar / depression / ptsd / anxiety
how do you feel?
medications
Features I like about the support group:
the caring people I have met (I talked to someone with the handle coincidentally named bipolar420)
One feature allows finding unread or followed content
notification when someone likes or quotes content you wrote
one on one messaging
large about me section (allowed me to include my website link)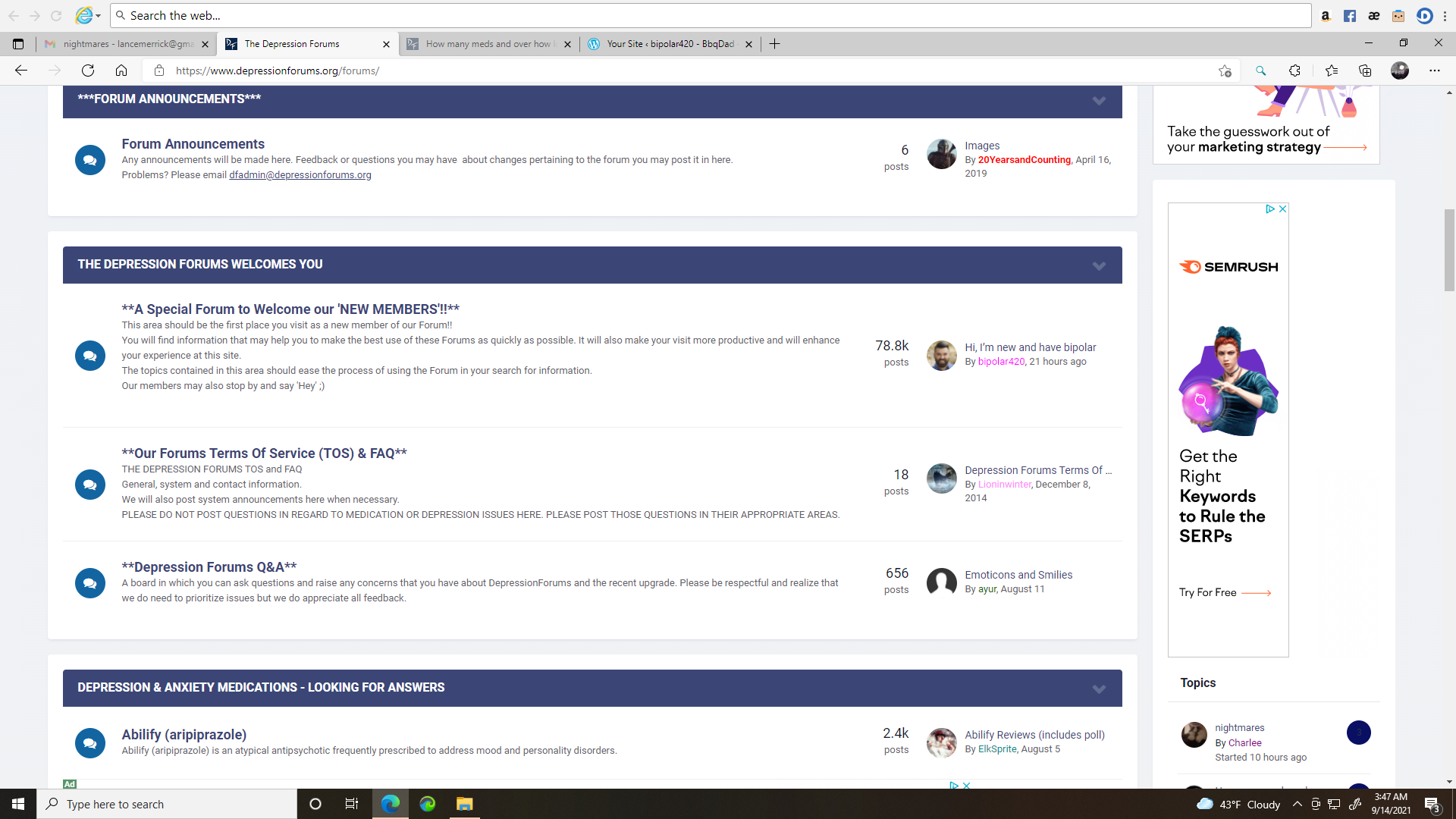 Depression Forums Online Support Group Homepage
I would love to meet you over there and chat sometime.
My handle is Bbqdad on the site.
You may be looking to vent to someone, read about other people's experiences or are looking for some relief from an online support group. If so then, I recommend you visit the Depression Forums at depressionforums.org.